Discover more from HeyReprotech
Weekly reporting on the ripples caused by assisted reproduction
Racialized eggs
Some eggs are valued more than others. The 'race' they transmit is sometimes why.
Years ago, a Canadian six-time egg donor told me that Asian eggs are hands down the most sought after. To illustrate her point, she told me what she was paid for her donations — apart from one outlier at $6500, she earned in the $9000 to $10,000 range. (Note: this was in Canada, where payment is prohibited. She worked with different agencies and different clinics. These were not expenses, but pay.) It was well above what other egg donors said they were earning.
Recently, I spoke to another egg donor, an American, who had also donated six times. She confirmed that Asian eggs are still in high demand. "That would be one of the first things they would talk to me about," she told me. "They'd say, 'Oh, you're so beautiful!' It was very much about your looks. But then just how Chinese I looked."
The donor said she was only one-quarter Chinese. Her mother had blond hair and blue eyes. "But I look very Chinese. They would say, 'Oh, you look a lot more Chinese than you are.' They would always make a big deal about that. So that kind of made me uncomfortable."  
My conversations with donors about race have always been incidental to the main interview. I have never really explored what it is like to watch as your race is commodified — and prized or devalued. But I am curious.
Last week, the annual meeting of the American Society of Reproductive Medicine (ASRM) was held in Philadelphia. Sadly, I was not there. But the booths in the four photos below were.
*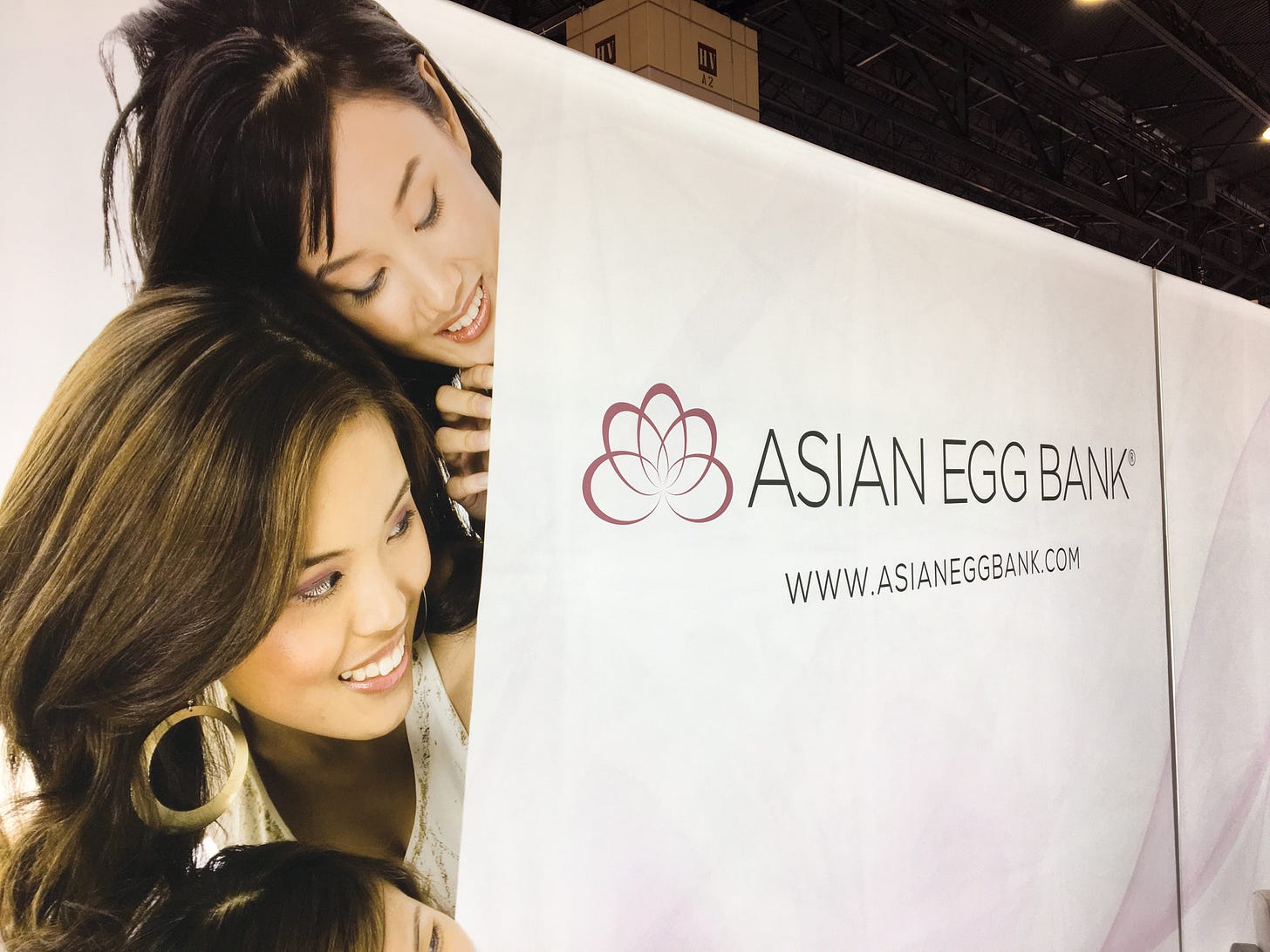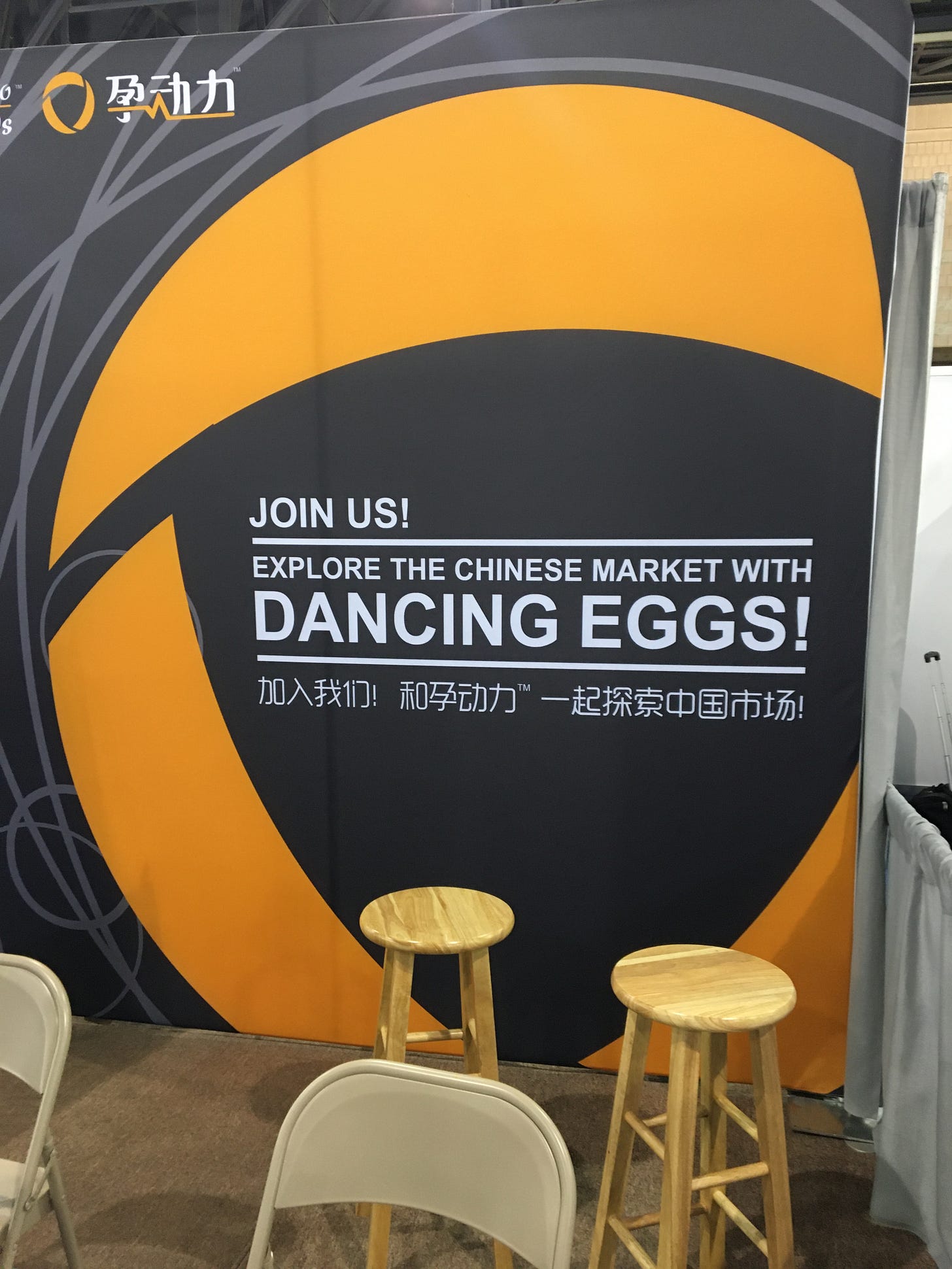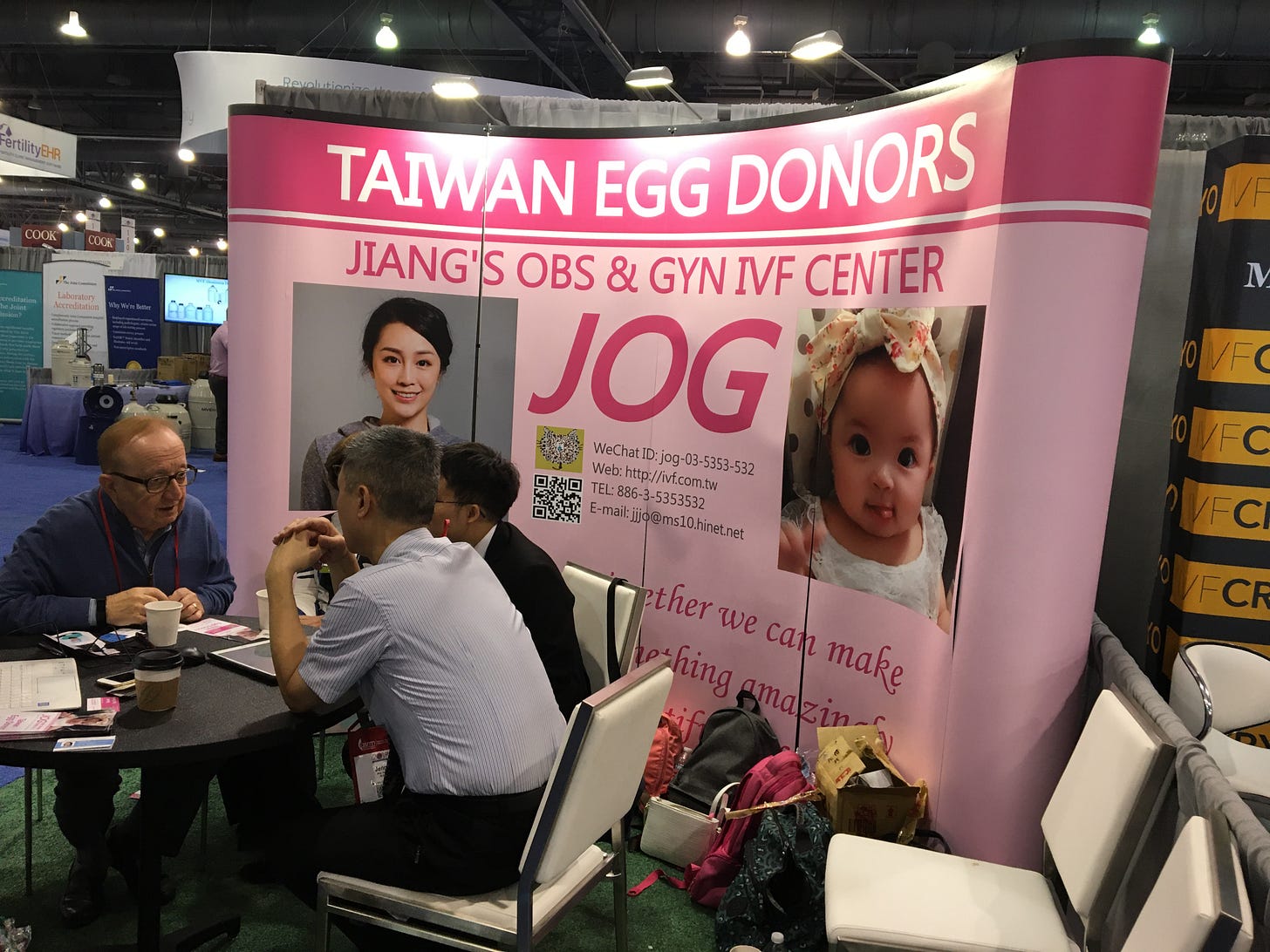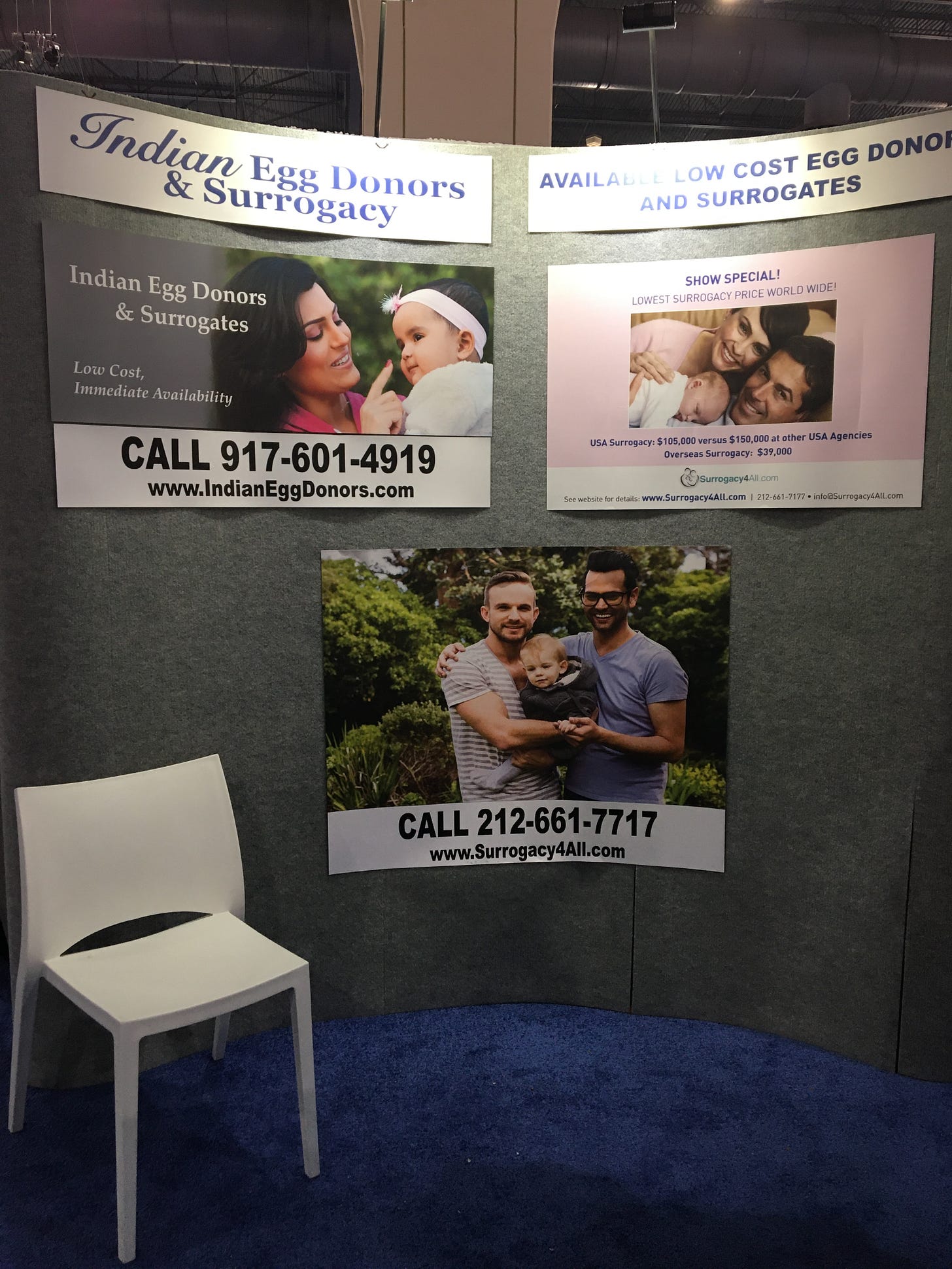 *
If you have something you'd like to share with HeyReprotech — photos, numbers, contracts, anecdotes, insider knowledge — please get in touch at alison.motluk@gmail.com.
*
Contact me at alison.motluk@gmail.com.
Follow me @AlisonMotluk and @HeyReprotech. 
Check out the HeyReprotech archive.